October 6th, 2017 by
JoAnne Bassett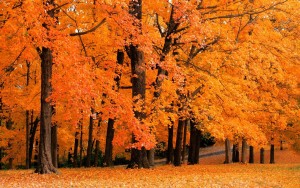 Cool for Fall Discovery Set
Put away your hot weather citrus and floral scents. Bring out your heavy scents with oud and floral orientals for those cool days and nights. After the Autumnal Equinox we get ready for the crisp autumn days and nights. I composed a list of fragrances from multiple scent categories for you to explore.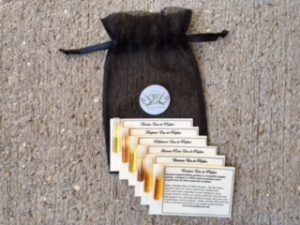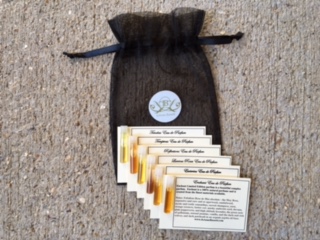 Try these fall and winter scents in an 8 piece sample pack. Includes 1 ml glass vials of eau de parfums of:
1. Sacred 786 Elixir –  Animalic/ Oriental Floral – Notes –  castoreum – beaver, deer musk, Peru balsam, galbanum, cinnamon bark, lime, Maroc rose centifolia, black spruce, cistus, rosewood, holy basil, Omani frankincense, green spikenard
2. Sacred Frankincense 4 – Deep in the forest tall, majestic trees lure me into your incense temple.  A lovely tranquility.  Oriental – Notes: Frankincense – boswellia sacra hydro distilled in Oman, vintage frankincense hydro distilled Oman – boswellia sacra, incense, tulsi, vintage juniper berry – Corsica, petitgrain bigarade, geranium, black pepper, red mandarin, balsam fir
3. Sacred Frankincense 6 – Musky and dark you deepen my passions  Oriental – Notes: Frankincense – boswellia sacra hydro distilled in Oman, ambrette, green spikenard, vintage patchouli, bay rum, cistus, immortelle – helichrysum, black spruce
4. Russian Leather –  Leather – A smoky leather that is rich and deep birch tar, Bulgarian tobacco, cardamon, clary sage, St Johns wort.
5. Vert –  Aromatic/ Fougere – Vert is an herbal scent created from herbs from Provence. Marjoram, lavender, cypress, Bulgarian damask rose otto, vanilla, green mandarin, cistus, angelica, black currant, verbena, grapefruit, cocoa, balsam, others.
6. Contessa – A spicy – floral oriental style and a favorite of many. For confidence.  Notes: Rose de Mai from France, bergamot, vintage Jasmine sambac, Neroli, Cinnamon, Frankincense, vintage Mysore Sandalwood, and others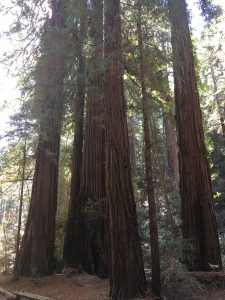 7. Timeless –  Oriental Woody – Timeless is an anointing oil with healing energy. Its purpose is to help you surrender. Meditative, centering and grounding. This incense, balsamic, and woody parfum contains vetiver, cassie, balsam fir, spikenard, frankincense, Egyptian damask rose, angelica, and others. Sixteen oils made their way into my bottle.
8. Marie Antoinette – This perfume is one of her precious potions. A favorite of my clients.  A lush, spicy floriental – opens your heart chakra and turns on your sexy.  Oriental Floral – Notes: Neroli, Tuberose, vintage rare Bulgarian White Rose Otto, Vintage Jasmine Sambac, Frankincense Noir, Holy Basil, Labdanum, Champa, Lavender, Rhododendron, Ylang Ylang, and others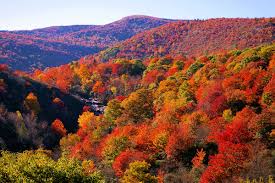 With every $25.00 purchase at JoAnne Bassett we give you 2 free samples! So for $35.00 you get 10 samples. That is $3.50 each!
When you purchase fragrances at JoAnne Bassett:
Purchase $10.00 you get 1 free sample, spend $25.00 you get 2 free samples, spend $50.00 you get 3 free samples.
---