March 27th, 2017 by
JoAnne Bassett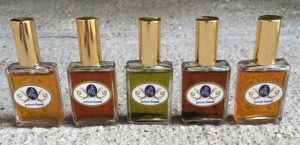 Today is a New Moon in Aries.  Soon I will be celebrating my birthday.  On my birthday I like to offer a special sale as a gift to my clients and followers.  Passover and Easter holidays are coming soon so now is a perfect time to hold a big sale to celebrate all of these!
I am offering a 25% off my whole Etsy store.  I sell some things that are not sold on my regular website JoAnne Bassett.  Please go to my etsy site and see what amazing perfumes you can find. Now is a good time to get your special gifts for Passover and Easter.  Also Mother's Day is coming soon in May so this is an opportunity for purchasing a gift for her.
Hurry sale ends April 16. Happy shopping!
---