November 19th, 2017 by
JoAnne Bassett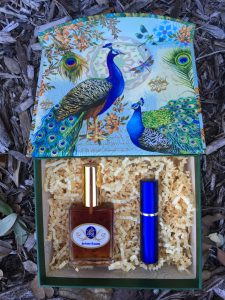 I want to make sure you are receiving all notices of my special sales and announcements in a timely manner. Sometimes I have a new product, an event, or a sale that is happening soon. If you do not read my blog page that is connected to my website you will miss out.  Sometimes my sales are for a weekend only.  The only way you can be sure of "being in the know" is to sign up for my newsletter. On my home page of my website there is a section that is for signing up for a free report.  Free! The Fragrance Report: Scents & Memories. Fill out your name and email address to receive this free report and to be placed on my newsletter list.  By doing so you will also receive the Discount Code for my sales on my ETSY store. The newsletter is the only place I will share the code.
My ETSY store has other items like closeout fragrances, supplies, Sacred Alchemy perfumes, essential oils, accent notes for perfume kits, and more.  My website JoAnne Bassett has items that my ETSY store does not have also. The Magical Perfumes,  Out of Body Magic Potion, Custom Perfume Potions, Custom Perfumes, etc.
So to begin the Holiday Season I am offering a 20% off sale of my whole ETSY store from November 20 through December 1. The minimum order is $50.00.  Go to today's newsletter to learn the code.  If you have not signed up for the newsletter do so today!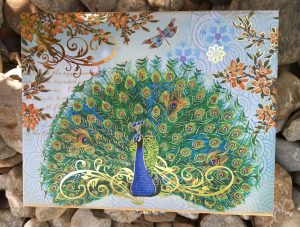 There are lovely gift boxes with natural eau de parfums with travel sprayers filled with the same scent.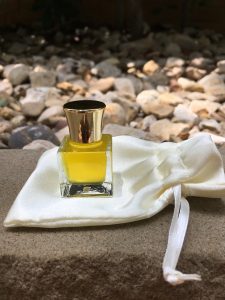 Many stocking stuffers such as perfume potions, perfumes, samples and sample sets.
I recently started a 1 hour Reading with free Custom Perfume Potion ($500 value) for $1,111.00.  That offer expires soon and the reading must be before December 13.  Act fast to get on my calendar before it goes away!
Make sure you join my JoAnne Bassett Royal Perfumes Facebook Group for a new experience.
Join me on Facebook & You Tube:
Public Fan Page:  https://www.facebook.com/JoAnne.Bassett.Perfumes/

Private Facebook Group: "JoAnne Bassett Royal Perfumes" Community, click here

or copy/paste this link: https://www.facebook.com/groups/1671657672866086/

 

You may also share with those friends or family members who you feel may also resonate with my magical alchemy and natural perfumes. 
You Tube channel, where you will find free videos offering more information about my natural perfumes, the ingredients, the intentions, how natural perfumes are different than synthetic dept store perfumes, etc. Remember to subscribe, so you can be notified when new videos are uploaded: You Tube
 When you join my newsletter and receive my emails:
To ensure that you receive all of my emails in your "inbox" and not sent to your "junk"  or "spam" folder,  please white-list my email address, which is joanne@joannebassett.com by "add to contact lists" and/or from your spam/junk folder . Click on the not spam/junk button.
---