October 19th, 2017 by
JoAnne Bassett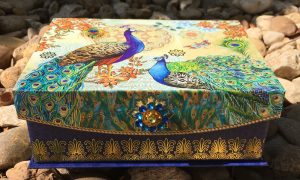 These are wonderful, reusable gold foil gift boxes with a magnetic seal and beautiful brooch.  These are richly colored boxes.  I took these photos with my iphone in the sun to show you the shining gold foil that runs throughout the design. The peacock boxes are a favorite of my clients.  Get yours today before they are all gone! They are really lovely!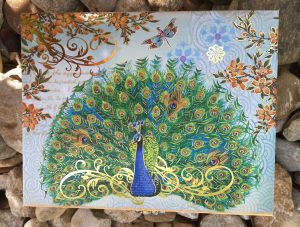 Whenever you purchase a 1 ounce eau de parfum you will receive one of these lovely boxes.  I also include a free 5 ml royal blue travel size sprayer filled with the eau de parfum you ordered.  That is a $30.00 or $40.00 value.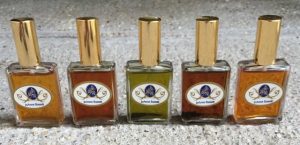 These gift boxes are lush presentation boxes and perfect for your holiday and Christmas gifts. Perfect for men or women.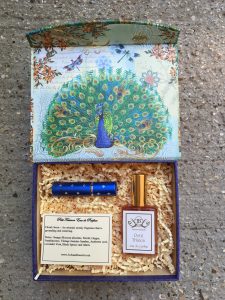 Get a jump on your holiday gift shopping and order these luxury gift box sets today!!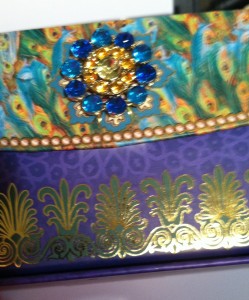 ---