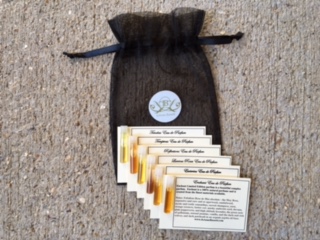 Empowerment Sample Set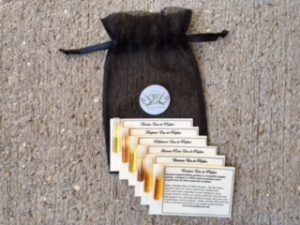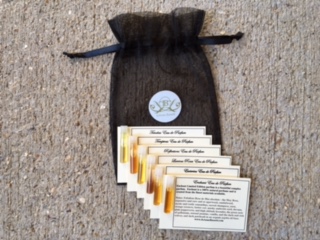 Empowerment Sample Set
The sampler pack includes 1 ml eau de perfume vials of the following: Opulence for self esteem, Indulgence for confidence, Sensual Embrace for sensuality, Dark Mistress for sexuality, and 1 ml Luscious Roses perfume in organic jojoba oil to open your heart, for self love, for the ability to give and receive love and abundance.
Sampler Pack of 5  – Price: $50.00  
Save
Save
The definition of exalted is a state of extreme happiness. "I felt exalted and newly alive". Other words to describe this experience are elated, jubilant, joyful, rapturous, ecstatic, blissful, transported, happy, exuberant, exhilarated; and informal high. Exalted is a lovely floral exotic, energetic parfum. When you wear this all natural fragrance you will be activated with miracles for your highest good. They will begin after one wearing. Know that it is your birth right to receive them.
Notes: vintage Bulgarian white rose otto-"the flower of light" and is the highest vibration, this special rose oil sends in the angels and archangels for your benefit, vintage Jasmine sambac absolute from India, clary sage oil, sweet orange oil, gingergrass oil from India in organic jojoba oil. Clary sage is clear eye for clear seeing.
Exalted Parfum is packaged in a glass perfume bottle in an ivory satin bag.
4 ml Exalted Parfum – Price: $100.00
Save
Save