July 14th, 2014 by
JoAnne Bassett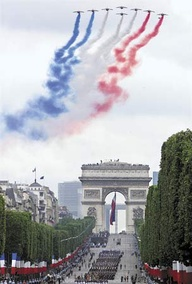 With a name like JoAnne Bassett it is not hard to imagine that I am a Francophile with French origins in Paris.
In my genealogy are French royalty with kings and queens going all the way back to Charlemagne.
Today for my scent of the day I was reaching for Marie Antoinette eau de parfum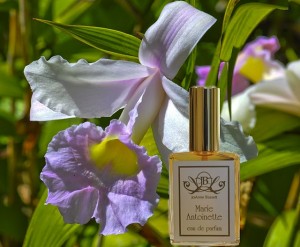 On second thought I felt this was not the day to wear it..Even though she was their Queen she was executed.
I chose the exquisite Madame Pompadour eau de parfum from my Royal Collection! 

It is an enchanting, costly, parfum with many precious floral notes.

Notes: Fresh Gardenia flower infusion, Neroli, Champa, rare Bulgarian Alba Rose Otto, Vintage Jasmine Sambac, Clementine, Vanilla, Wild Verbena, Vintage Mysore Sandalwood, and others. 39 magnificent natural oils in this precious fragrance
Celebrate with aioli and baguettes…and cleanse your system…pour a good French wine and toast to all things French.  Sante!
---