August 4th, 2014 by
JoAnne Bassett
JoAnne Bassett Natural Perfumes range from classic French style perfumes to fun and modern botanical fragrances. There are many fragrances to choose from. Go to the Collections page to view.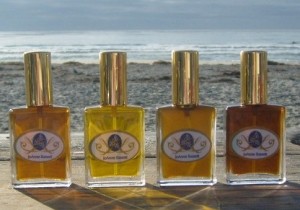 Perhaps you would like an eau de parfum to spritz on when you are getting dressed. We have a number of collections to choose from depending on your tastes…classic florals, florientals, modern botanicals, sensuous florals, and incense resins. Every fragrance classification is addressed in our collections. Do you like vintage oils…and fragrances that use the raw materials that were once in the classic dept. store fragrances of yester year? Try the Intimacy from the More Life Collection and the Camille from the French Collection for the classic chypre style fragrance. My perfumes have a French classic feel to them and you will sense you have gone back to the hey day of Paris. Try the Royal and French Collection eau de parfums under the Collections tab.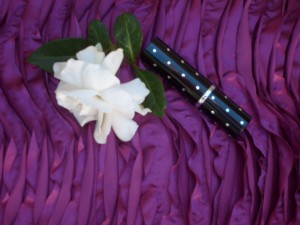 When you purchase any 1 oz eau de parfum or 1 oz eau de toilette you will receive a 5 ml travel sprayer of eau de parfum of your choice.  A $40.00 value!  Please choose your fragrance from the $40.00 travel sprayers and list it in the comments section at check out.
All Limited Edition Collection  or More Life Collection  1/4 oz perfumes come with a precious 4 inch tall, hand blown, glass bottle including a lovely, clear glass dauber to apply the perfume. Turning the dauber to the right locks the bottle and makes the seal airtight.  The artist uses no molds, making each perfume bottle a unique handmade creation. Each piece is signed and dated and are collectibles.  A gold foil, luxury patterned box holds this precious bottle.

Limited Edition Perfume – 1/4 oz  parfum / hand – blown glass bottle
Please leave your choice of Timeless, Temptress, Enchant, Esoterica, Reflections in the comments section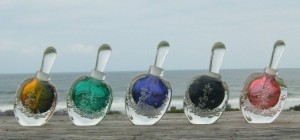 More Life Perfume – 1/4 oz parfum / hand – blown glass bottle
Please leave your choice of  Ecstasy, Vert, Opulence, Intimacy, Serendipity, Italian Smoke  in the comments section

Regular Price $500.00   Now $400.00   –  20% off  
1/4 oz parfum with hand blown glass bottle
---