January 16th, 2015 by
JoAnne Bassett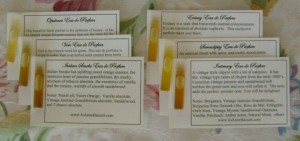 Today I reduced the prices on all individual perfume samples, sample collections, and discovery kits.  Why did I do that?  I am selling 1 ml glass perfume vials and not the glass or plastic perfume sprayers.  This keeps the sample costs lower and I can pass that savings on to you.
If I were to package everything in a deluxe sprayer or deluxe sprayer sets you would pay much more.  Does it make sense to you to spend more for a sprayer?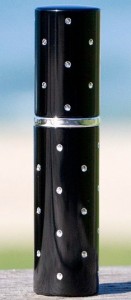 If you think you may want a larger sprayer size I have 5 ml travel sprayers available.  They have a glass refillable insert.  These sprayers are housed in a metal shell and can go anywhere and not break.
---