August 31st, 2017 by
JoAnne Bassett
This is so rare to find… powerful magic in a bottle!! EVERYONE should have this!  Per Eram Saeed  From Hearache to Joy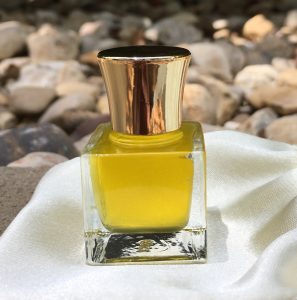 My From Heartache to Joy custom offers are back!
For a Limited Time only we are offering TWO amazing offers on the Best Selling Custom Perfumes / Potions available!
But, you better hurry because these offers are selling out super fast!!!
Notice: JoAnne's custom perfume offers were SOLD OUT over a week ago… but, due to the high demand and repeated requests
from our community…we kindly asked JoAnne to offer a few more of these amazing customized oils and she has kindly obliged!!!
The Custom Perfume Potions will be created with 100% natural essential oils and absolutes in organic jojoba oil. It will come in
a 6 ml glass perfume bottle within a beautiful cream satin bag.
Do you want to feel more at peace? You do not need to give her "your story". She will tap into your energy field and
discover what you will need to provide the solution.
A limited quantity are available at $397.00.  These are amazing and so many people are experiencing great results.
Get yours now.. choose 1 intention.  Abundance, Inner Peace, Protection, and Self Love.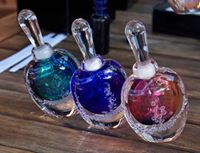 Also another rare offering: Custom Perfumes at 50% off!
This offer is only available at Eram's From Heartache To Joy offer page.  Go there now!
A 15 ml bottle of Custom Perfume is packaged with a lovely hand blown glass perfume bottle with a glass dauber in an exquisite gold gild box.
I will choose the bottle that resonates with your energy. Activate your potential today! The specific results you will receive from this
magical custom perfume is your healing, DNA activation and life shift. It is instant transformation. This is the price for the healing
delivered by my magical custom perfume and a life shift.
Available with a short 30 minute consultation before the custom perfume is created and a short channeled video and activation,
and written quest Custom perfumes cannot be returned due to their nature and energy involved.
I hope you all were able to hear the replay of my appearance on the telesummit. Sign up for From Heartache to Joy newsletters to get my next offer and be notified of my next appearance on the telesummit.
Enjoy the long weekend!
JoAnne
Save
---