August 9th, 2017 by
JoAnne Bassett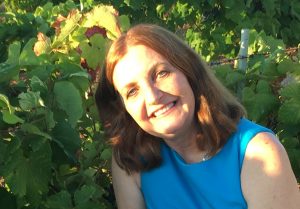 I am so  exited to announce that I was on Eram's Telesummit.  Her show is "From Heartache to Joy".  It was on Monday, July 31, 2017.  Sign up today for her newsletter to get the link for the webcast and to receive the replay. There was a replay on August 4 and there will be another August 10. The free 30 minutes sessions are all gone now and the upgrade packages for sessions are all gone now also.  They went fast!! 
I suggest ordering a Custom Perfume Potion at this special price or a Custom Perfume at a deep discount. Go to the link to read about Pkg A and Pkg B.
Time sensitive, GIVING AWAY sessions!!!: This is so rare to find… powerful magic in a bottle!!
OK guys, I am bursting with excitement over this very rare and magical find. I met JoAnne recently during my retreat in Costa Rica and am totally impressed with her work. Read my testimonial by clicking the link below to know how I have been shifting in just two weeks. Her intuitive abilities are off the charts and her magical perfume potions are probably some of the highest frequencies you can get your hands on.
If you want to change something in your life, you gotta check out her offer. Get this: She can custom design a perfume based on YOUR desire and YOUR energy field. Its the perfect frequency match so the Universe automatically delivers your order! I mean I am beyond excitement how great this is.
NOTE: JoAnne is GIVING AWAY 30 mnts 1-1 sessions for Pkg A or B for the first 30 people only. She has NEVER offered her services and products at such deep discounts. We have limited packages only.
CART IS OPEN NOW FOR PURCHASE!
Remember, only the first 30 lucky buyers will get the session at no additional cost….Hurry and get yours now!
NO REFUNDS OR RETURNS
---