January 4th, 2016 by
JoAnne Bassett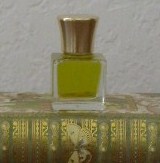 I have recently moved to Dallas Texas and will be teaching perfume classes on Sunday, January 10. At 2 pm I will teach a Fragrant Flight which is like a wine tasting. We will be testing both masculine and feminine fragrances. Men and women enjoy this class.
At 3 pm I will teach Create Your Own Perfume class.
These will be held at Jazz 3 Salons, 1651 West Eldorado Parkway, McKinney,Texas 75069.
Please prepay online.
Please call me at 760 309 2571 with any questions.
I look forward to seeing you there!
Save
---