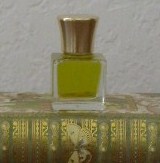 One of my passions in life is helping people to be all they can be and that includes being open to receive. Receiving love, support, joy, and living their lives's purpose. I help people looking for a natural perfume to help them with self esteem, abundance, love, confidence, healing and more.
As John Lennon said "We need to learn to love ourselves first". People ask me for Love Potions to attract a boyfriend, husband or life partner. I suggest my self love – my love potion. This will build up love for yourself and open your heart. The intention of this custom potion is self love and with my royal alchemy I perform, it will work for you when you wear it on your heart. These Custom Perfume Potions have one intention and based on your energy field. A one of a kind perfume potion I create just for you.
I create one of a kind Perfume Potions for people to strengthen and empower them. The Custom Perfume Potions will be created with 100% natural essential oils and absolutes in organic jojoba oil. It comes in a 6 ml glass perfume bottle with a black organza bag.
Do you want to attract more love, abundance, and joy into your life? Do you want to feel more at peace?  Are you ready to experience increased abundance, passion, creativity, love, peace, confidence and more? Do you want to feel at home in your own skin?
You do not need to give me "your story". I will tap into your energy field and discover what you will need to provide the solution.
The choices are: Abundance, Healing, Inner Peace, Joy, Self Love, Protection. This is for one intention only.
Custom Perfume Potions 6 ml parfums  – Price $300.00
Choose one option: