March 27th, 2015 by
JoAnne Bassett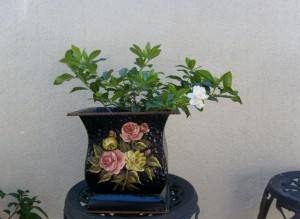 The most wonderful smell is a just picked creamy gardenia. The dew has evaporated from the satin petals.  The leaves and stem is separated from the creamy mass.  Now place them gently into the organic grape alcohol from wine grapes. The fruity wine alcohol is the perfect fit for the sultry gardenia blossoms.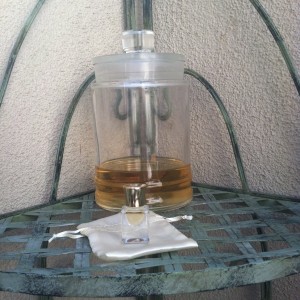 Gardenia Tincture and 4 ml bottle and bag
I wear the tincture like a perfume on my wrists.  It is strong by itself.
It is available in a 4 ml glass bottle with a creamy white satin bag.
---
4 mls Gardenia Tincture in organic grape alcohol from wine grapes
Price: $75.00
---