September 29th, 2016 by
JoAnne Bassett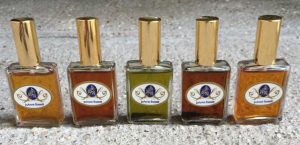 I am grateful for Ida Meister's review of my natural perfume collection on Scented Snippets at Fragrantica.  She wrote about my recent perfume launch – the Sacred Elixir Collection.  They contain natural animalic substances that have been used for hundreds of years to promote men's virility and are aphrodisiacs. The smell of these aromatics activates the endocrine system and produces the hormones we need. They are useful for both men and women.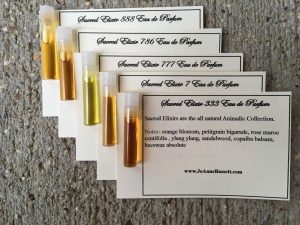 Individual 1 ml eau de parfum samples are available for $6.00 each. The Sampler pack is $30.00 for all five eau de parfums.  When you purchase $25.00 you receive 2 free samples.  There are various sizes available in both eau de parfum and parfum.
Please go to the Scented Snippets section at Fragrantica and read the wonderful review and read other clients remarks about JoAnne Bassett all natural perfumes.
Save
Save
Save
Save
Save
---