October 28th, 2017 by
JoAnne Bassett

Presale Started! 48 Hour Sale of I AM NATURAL PERFUMES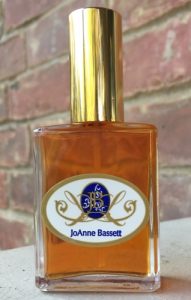 We have exciting news to share with you! JoAnne Bassett is back just in time for the holidays and her new "I AM" Natural Perfumes are taking Energy Healing to a whole new level!
She was first introduced to our community this past summer and ever since her perfumes have been selling like wildfire! During her last appearance with FHTJ her entire collection was SOLD OUT extremely fast! Wow!
And now she has been working on something very special for the upcoming holidays and to welcome the New Year!
If you have been struggling with your financials and barely making ends meet…
If your battle with your weight has been exhausting you…
Or if you just feel like you lack in abundance…
Then you must be tired of ma king the same New Years Resolutions year after year!
But don't give up hope just yet… this is the SOLUTION for YOU!!!!!
Isn't it time you start believing in yourself and loving yourself even more? Aren't you ready to make 2018 your BEST year ever?
Then give yourself a Natural Perfume Gift Package to support you in being the best you can be!
Plus, don't forget to gift your loved ones this Holiday season as well…
This would make the PERFECT gift!
Nothing says "I Love You" more than a unique gift that keeps giving back day after day as it is worn with the greatest intentions of living a life full of abundance!
You or whoever you choose to give these beautiful perfumes to will receive the benefit of an energetic boost with whatever intention you want to achieve! You can begin manifesting miracles in your life immediately!
But that's just the beginning…
We are offering YOU a 5% discount off of any of JoAnne's packages during this presale! But hurry, this won't last long! 
Get yours today while supplies last…
Use Promo Code HOLIDAY5 at Checkout to get an instant 5% Discount!!! 
These Natural Perfumes will be one of the BEST gifts you could give your loved ones this holiday season!
Notice: There is ONLY a limited supply and this will be SOLD OUT pretty fast!
As a special gift to our community… we are opening up a Presale window for 48 hours where you can also get a discount of 5% off of any of JoAnne's packages!
BUT hurry, because this sale is only for 48 hours!
Sale ends on October 29th at 

9:00am

 Pacific.

Use Promo Code HOLIDAY5 at Checkout to get an instant 5% Discount!!!!
This is so rare to find… powerful magic in a bottle!! EVERYONE should have this!

"There are a few things that surprise me in the field of energy work anymore. But I have to say the power of JoAnne's perfumes really took me by surprise! It literally starts working the moment you put it on. I felt so much energy pulsing through me the first time I couldn't believe it. I got a custom potion with the intention to get off my behind and start working on my book (I have been procrastinating for over 2 years!!)
Within a day of wearing the perfume I got the photo shoot done for the book cover and then few days later came across the best book editor/coach who intuitively guides you to connect with your inner vision and birth your message. We have already made progress and I am super excited that my book will be done in 3 months! And its only been 2 weeks since I got my perfume….I mean 2 years of nothing and after the perfume 2 weeks of warp speed progress! Wow, wow, wow.
If you have any desire for manifestation, you owe it to yourself to try these magical essences. And if all this super cool magical isn't enough, they really, really smell good too. She will tune into your field and what you want to manifest and custom design a perfume thats just right for you. Do it now….every day you don't do it is a day away from your desire!  ~ Eram Saeed
Use Promo Code HOLIDAY5 at Checkout to get an instant 5% Discount!!!!
Hi JoAnne here… I look forward to being interviewed by Eram Saeed on the From Heartache to Joy telesummit on November 2.  Please sign up here to be notified of the times and call in numbers and the webcast link. Come on the call to ask me a question live.
 If you cannot make the call there will be a replay.
Save
Save
Save
Save
Save
Save
Save
Save
---