July 16th, 2017 by
JoAnne Bassett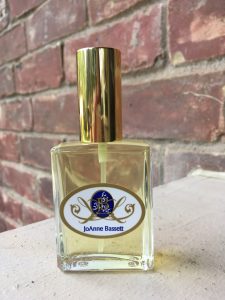 Bliss eau de parfum has a 16% fragrance strength in a 1 ounce atomizer.
The word bliss is defined as a state of profound spiritual satisfaction, happiness or joy. This is a favorite room perfume to achieve that special frame of mind. With Bulgarian white rose oil – the "flower of light", frangipani – a beautiful flower of the islands, angelica archangelica – the spiritual oil of archangels, lavender for that balanced state, and special citrus and others to transform you or your favorite space. Surrender to joy.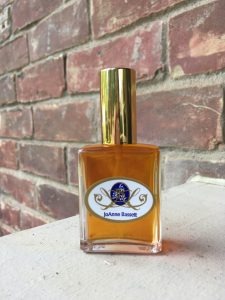 Passion eau de parfum have a 16% fragrance strength in a 1 ounce atomizer.
The word passion is defined as feelings of intense desire and attraction. Passion is an emotion that is like none other. With sexy jasmine sambac absolute, passionate ylang ylang, happy citrus essences, and wonderful soft woods this perfume is sure to be a winner! Add some passion to your life today with a spray of this exotic perfume.
There are no synthetic fragrance oils, toxic chemicals, nature identical oils, or man made fragrances of any type in these natural parfums. They contain genuine essential oils and absolutes that have been extracted from the plants or cold pressed from the fruits in an organic grape alcohol base. We do no animal testing.
These all natural botanical eau de parfums are available only on my ETSY store.  I also offer other perfumes, bottles, sprayers, perfume kits, supplies and more.
Save
Save
---