June 22nd, 2017 by
JoAnne Bassett
Agarwood is oud oil. It is a rare and precious oil that is steam distilled from trees from around the world.  I have added this amazing agarwood – oud oil to this intoxicating perfume.
A sultry tuberose walk in the woods after dark with orange blossoms caressing your nose. Heavenly!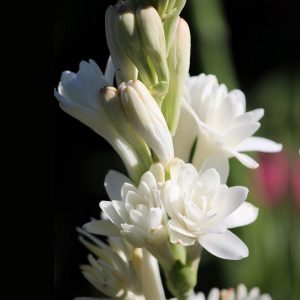 Oriental Woody – Notes: Frankincense – boswellia sacra hydrodistilled in Oman, agarwood – oud, tuberose absolute, Mysore sandalwood – heart wood, orange blossom absolute, guiacwood, copaiba balsam, clementine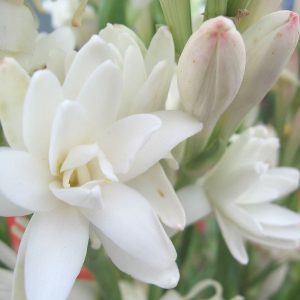 What others are saying:
The highlighted words are the descriptors from Ida Meister at Fragrantica.com It's been a very long time since I smelled a collection of this calibre from start to finish.
Tiffanie – It is a pleasure to open a vial and smell gorgeous oakmoss or rose or frankincense . . . oh, it is just amazing how each of the beautiful notes is so real. And the notes in each fragrance are combined in amazing and delightful ways. Your fragrances have an impact and loveliness I have not experienced in perfume for many, many years. I now know that natural perfumery is right for me and my nose. Thank you!
---