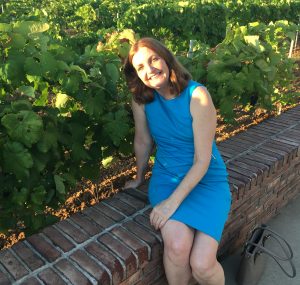 JoAnne Bassett is a Natural Perfumer and Royal Alchemist©. Her service to humanity is being a divine messenger as a powerful light leader and intuitive healer. Her light coded natural perfumes raise vibrations and consciousness to love, peace, joy and gratitude when worn.
As a Royal Alchemist© and divine alchemist she creates natural perfumes with infusions of love and intentions with healing energy. The word alchemy simply means transformation and Divine Alchemy is the spiritual transformation of the human into a higher state of being.
JoAnne Bassett is also a green company. When possible, she supports local farmers and distillers and uses sustainable materials such as wild and organic essences. She uses refillable bottles and reusable boxes. No phthalates, synthetic aroma chemicals, toxic chemicals, nature identicals, isolates, artificial dyes, parabens, or petroleum is ever used. JoAnne Bassett ECLIP. She uses organic jojoba oil in her perfumes and organic grape alcohol from wine grapes for the eau de toilettes and eau de parfums.
JoAnne believes her greatest gift is crafting life-changing Custom Bespoke Parfums for women and men. What would it be worth if your whole life could potentially undergo a miraculous shift in a week, a month or a year? What price would you pay? Are you on life purpose and ready for your life partner? Summon your life partner now with a Custom Bespoke Parfum. 
In my 20+ years of creating one-of-a kind bespoke perfumes, I have seen miraculous transformations in my clients lives, says JoAnne. She says her gift of working with Divine energies enables her to combine precious oils to support clients and miraculous changes come quickly and effortlessly. Both my male and female clients have experienced powerful transformation in their relationships, finances, jobs and where and how they live.
JoAnne Bassett offers these custom perfumes in exquisite packages. 
JoAnne uses fragrance as a tool to reach people and tap into nature's power.  My perfumes awaken the beauty within.
My purpose is to Uplift Humanity's Consciousness Through Botanical Fragrances.
My Soul Purpose is to raise your vibration with my Natural Perfumes.
JoAnne teaches "Create Your Own Perfume" workshops, "Fragrant Flights", and Natural Perfume Workshops.
JoAnne Bassett Press Release 5.31.13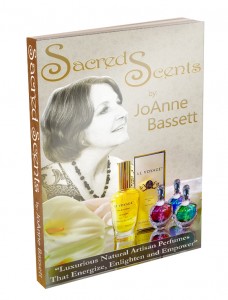 Purchase my book Sacred Scents here
Save
Save
Save
Save
Save
Save
Save
Save
Save
Save
Save
Save
Save
Save