February 23rd, 2017 by
JoAnne Bassett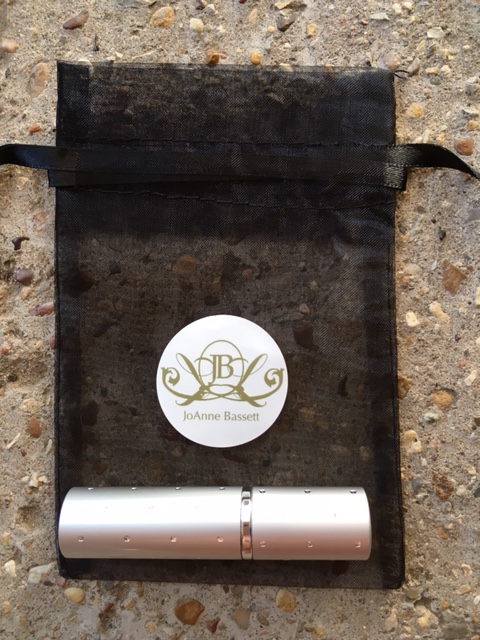 Chakra 7 eau de parfums provide the solution you are looking for! Organic and vegan Natural Perfume with botanical extracts, and essential oils.
Do you want to attract more love, abundance, and joy into your life? Do you want to feel more at peace? They are filled with magic and intention. I perform alchemy on these and they are like a love spell for yourself.
These 7 Chakra eau de perfumes are created from precious essential oils and absolutes in an organic grape alcohol base.
Base Chakra – 1rst chakra – Timeless eau de parfum
Sacral Chakra – 2nd chakra – Sensual Embrace eau de parfum
Solar Plexus and Spleen chakra – 3rd chakra – Venus Amber eau de parfum
Heart Chakra – 4th chakra – I Love You eau de parfum
Throat Chakra – 5th chakra – Contessa eau de parfum
Brow Chakra – 6th chakra – Napoleon eau de parfum
Crown Chakra – 7 th chakra – Opulence eau de parfum
Abundance, Healing, Inner Peace, Joy, Self Love, Protection, Confidence are some of the attributes of these Chakra perfumes. Restore Passion, Prosperity, and Power in Your Life! 100% natural perfumes.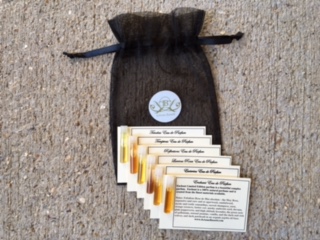 JoAnne uses a combination of alchemy and energy to create perfumes with magical significance and life-changing properties. There are multiple size choices available.  1 ml eau de parfum vials, 2 ml sprayers, 5 ml travel sprayers in the photo, 1 oz eau de parfum atomizer, and also multiple sizes of parfum in organic jojoba oil.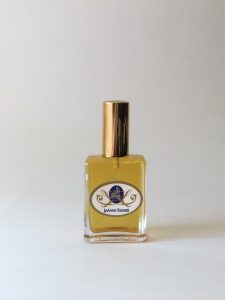 ---