February 1st, 2016 by
JoAnne Bassett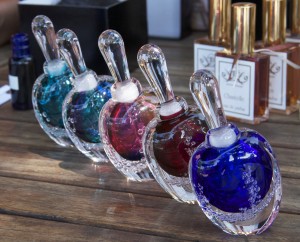 JoAnne Bassett Luxury Natural Perfumes Relocates to Dallas, Texas. JoAnne Bassett exquisite natural perfumes is now home in the "Big D". Bespoke Couture Perfumes make their debut in time for Valentine's Day.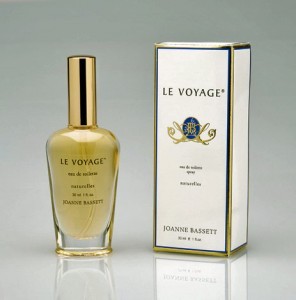 JoAnne Bassett Perfumes has recently relocated from Newport Beach, California to Dallas, Texas.  Living in the North Dallas area has allowed JoAnne to take a look at what is important to her business now.  She continues to offer Bespoke one of a kind perfumes made from rare and precious essential oils and Perfume Potions. Her natural perfume workshops are available and are already being scheduled in Grapevine and Mc Kinney on Saturday and Sunday afternoons. Please see the Event tab on http://www.JoAnneBassett.com/events.
A great many perfumers like JoAnne Bassett have launched their own personal perfume lines. Many celebrities have their very own signature scent designed by her. JoAnne Bassett is a luxury natural perfumer and aromatherapist who is truly a founder in natural perfumery. She opened the doors of this genre for the entire world to discover and smell. Her couture collections are amazing, as are her own bespoke botanical fragrances. She has been creating Custom Bespoke Couture Perfumes since 1993.
She creates natural perfume from natural and ecological essences. Fragrant roses, gardenias, and other flowers and botanicals grown organically are used in her creations. Her all natural essences are in a base of organic grape alcohol from wine grapes or organic jojoba oil. One of the reasons she took the step from aromatherapy to perfumery is to be able to create natural perfumes for people who could not wear department store fragrances with the synthetic fragrance oils created in a laboratory.
JoAnne Bassett (http://joannebassett.com/about-joanne/) has been designing artisan fragrances for 23 years. Perfumes like Rose Kiss, Rose Smoke, I Love You, Sybarite, Luscious Roses, and many more make extraordinary presents for bridal parties, birthday parties, and even private parties. She loves teaching and sharing her passion for natural perfumes to men and women who are looking to reflect their individuality and personality by creating their own uniquely personal scents! JoAnne Bassett is available for private parties, fundraisers, corporate events, member appreciation events, etc. Women and men enjoy the experience of designing their own fragrances at her "Create Your Own Perfume" Workshop for events. She takes clients on aromatic perfume journeys and "Fragrant Flights" which are like wine or whiskey tastings. If you would like JoAnne to offer perfume workshops for your venue please contact her. She does travel out of state and beyond.
"Create your own Perfume" Workshop can be a memorable group activity and an ideal way for individuals, private party organizers or event planners to offer a special one – of – a – kind event through fragrance workshops. In the corporate workshop, participants may be split into small teams to make a fragrance, formulate a marketing strategy and present their launch ideas by the end of the session. The workshop is designed to be exciting and interactive, while covering as many business skills as possible. The workshop is also a unique way to entertain business guests year round.
The price of her "Create Your Own Perfume" workshop where the participants receive a natural perfume in a 5 ml glass perfume bottle with organza bag is $125.00. Other pricing choices are available. For more information, visit the event page http://joannebassett.com/events or call 817-527-7153 to inquire for pricing and availability.
About The Company:
JoAnne Bassett (http://joannebassett.com/) is a Luxury Couture Perfumer and Royal Alchemist, Custom Bespoke Perfumer, Natural Perfumer, Artisan and Niche perfumer, Teacher and Author. Her award-winning unique and authentic perfumes are fine works of art. Her botanical perfumes reawaken the soul.
For more information, including professional reviews of her perfumes, visit JoAnne Bassett's press page:http://joannebassett.com/natural_perfumes/press
---