March 27th, 2015 by
JoAnne Bassett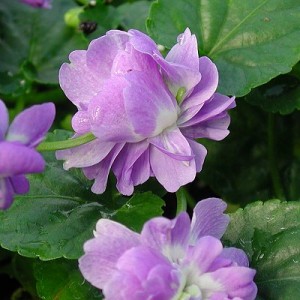 I am prepared to make a VERY limited edition of violet eau de perfume from my parma violets..and my sweet violets..in organic grape alcohol. It will take a few months for the violets to fully tincture and give off their odor. The perfume will be centered around violet – a soliflore…and the other floral components will not overwhelm the violet…The violet scent is delicate and requires many blooms and recharges…It will contain a Mysore sandalwood base… If you are interested it will have to be pre ordered…I also regularly tincture gardenia..roses, heliotropes, both purple and white, tuberose, honeysuckle, citrus blooms, lilies, etc.
I am offering perfumes based on 1 scent…soliflores..and millefleur
1. Violet  2. Gardenia  3. Tuberose  4. Millefleur – Natural Perfume created from botanicals. Millefleurs is created from my fresh flowers I grow or buy from the market. It contains gardenia, jasmine sambac, Arabian jasmine, star jasmine, jasmine grandifolium, lilies, white and purple heliotrope, and hybrid tea roses, honeysuckles and others.
These will be 1 oz eau de parfum atomizers with organic grape alcohol and will be $225.00 each. This is a very special offering. Because of the amount of the material it takes to create the scent a few months of blooms are required. Your order will be shipped when they are ready.
To pre order:
I will accept PayPal friends & family at www.paypal.com to joanne@joannebassett.com
I will be able to determine how many bottles I will need to make. Please get your orders in soon. Please list your choice or choices with your payment.This will ship worldwide. Please add $5.00 shipping for US and $10.00 for worldwide.
Last summer I made homemade body powders with many flowers. It is a very time consuming process and I will dedicate many hours and blossoms to completing this labor of love.
---