December 7th, 2016 by
JoAnne Bassett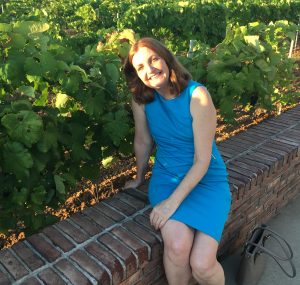 At this time of year many people come to me for psychic readings to get the answers they need. Often they want a reading giving them information about their future. What will be up for me in the new year? On my Etsy store I have listed a 30 minute Intuitive reading, a 1 hour intuitive reading, a medium reading, a past life reading, and my laser coaching.  These are offered in my Etsy store. I do the reading on skype, phone or facebook messenger. Book yours today as I get very busy toward the end of the year!
I am clairvoyant and all of the "clairs" and I am a Spiritual Medium … I have given accurate intuitive readings for many years. Your insightful reading can be on the telephone or skype. After you have paid please convo your skype name or tell me you want a phone reading and what is the best time for you. Choose your reading.
I have been giving accurate Intuitive Readings and Spiritual Counseling for over 20 years. My gifts of Clairvoyance, and more allow me to "experience full color movies with sound and more". This is what it "feels" like when I give you an Intuitive Reading. This information comes from the Divine or from Source.
"Do you feel like you're at the end of your rope with your spouse or significant other? Do you have a burning question about your life purpose? Then you will benefit greatly from my Intuitive Reading. I know what you need to know to move forward. I am a Professional Intuitive Counselor and can give you empowered readings on your Life Plan. Secure your appointment now so I can prioritize you.
My regular intuitive reading is you asking me a list of questions or my "tapping into" what you need to know. No medium work included.
MEDIUMSHIP is my talking with the Spirit world. I can ask any questions of your loved ones and give you the answers. I will connect with your angels and guides.
PAST LIFE READING will include opening your Akashic Records and revealing the information about your past lives that may be affecting you today.
LASER COACHING – this is for entrepreneurs who need concise answers to their pressing questions to have ongoing, successful businesses. Your decisions affect your life!
I also can give you a 1 hour regular Intuitive reading and then create a 6 ml Perfume Potion to "lock in" the energy that will move you forward positively.
Intuitive readings also make great holiday gifts.
Please send me an email through my Contact page on my website for any further questions.
---