September 30th, 2014 by
JoAnne Bassett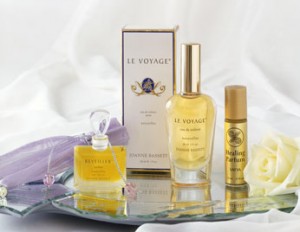 Are you ready for a new natural fragrance without all of the toxic synthetic chemicals?  Join me for a Natural
Perfume workshop that will change the way you look at fragrance.  Do you want to start a business creating natural fragrances?  This workshop is also useful for people creating soap, body care products, and candles.
During this class we will explore the essential oils and absolutes on a blotter paper and discuss the scent classification, the attributes of each essence, and the benefits of the oils. We will build accords with top, middle, and base notes, discuss blending a scent for a purpose or a themed essence. In this fun workshop we will delve deeper into making accords. Top note, heart note, and base accords and all accord combinations will be created. We will discuss creating the scent drop by drop and the bases that can be used. There will be question and answers throughout the process.
Includes: Scent Classification sheet, Oil Classification Guide, and Fragrance Family Classification sheet.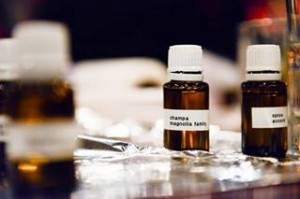 You will create a perfume in class. 4 hour Workshop $400.00 Prepaid. I accept paypal, and checks. Please email and prepay to hold your space. You also must have the Perfume Kit to be used in class. $300.00.  To purchase the Perfume Kit.
I also teach this workshop worldwide using skype. You purchase my perfume kit, you purchase the workshop and we set a date for our workshop. 
Email me at joanne@joannebassett.com to receive dates of workshops in Irvine and to receive a paypal invoice to pay for the workshop.
Saturday, October 11 at 10:00 am is the next scheduled 4 hour workshop in La Costa.  I suggest if you want a class soon to sign up for this one I do not have any others in San Diego on the schedule.  Send me an email joanne@joannebassett.com and I will send a paypal  invoice. I will be in the La Costa area for the week of October 6 to October 11.  If Saturday does not work for you please email or call and we can arrange another day.  
I am also available for in person intuitive readings, past life readings, Custom Couture Parfum consultations and VIP days during this time. Please email or call me at 760.309.2571.
---