February 8th, 2016 by
JoAnne Bassett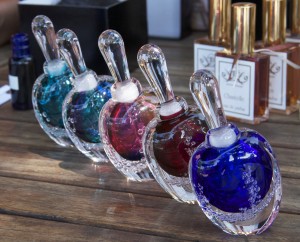 I love my beautiful hand blown glass perfume bottles with all natural perfume and I know your special Valentine will love them also!
Intimacy Parfum from the More Life Collection
From the Limited Edition Collection
Enchant, Esoterica, Luscious Roses, Reflections, Temptress, and Timeless parfums. These parfums are in organic jojoba oil and are parfum strength.  36% fragrance strength. They will charm and delight you!
For the next 6 days I am offering these at 20% off.
You can send me an email and I will send you a paypal request for payment. Please list the country I am  shipping to.
This is my Valentine's Day Gift for you!  Hurry offer expires Sunday, February 14.
This offer is not good with any other discount offers.
---