November 21st, 2014 by
JoAnne Bassett
JoAnne Bassett Natural Perfumes are 100% natural, no toxic chemicals, no synthetics, no isolates, or natural isolates, and no natural identical oils.  I use only essential oils and absolutes sourced from around the world. They are mostly organic and wild grown. As a Certified Aromatherapist all oils are chosen for their energetic and beneficial properties. I also perform alchemy on all of my perfumes so they are "never just fragrances".  There is an intention and  benefit in all fragrances I create in all of my collections. These fragrances enhance your well being.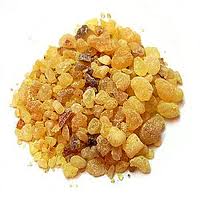 The Royal Alchemy Collection is my latest collection.  The fragrances are a study in Frankincense – boswellia sacra, (Sacred) hydro distilled in Oman. Frankincense is calming, centering, grounding, helps us to focus and is used for meditation.
All of the scents are unisex. These natural perfumes are wonderful for fall and winter. 
Sacred Frankincense 1
A mysterious, floral with notes of apricot and soft rose and linden blossom weaves her magic spell.  Incense can be tender.
Notes: Frankincense – boswellia sacra hydrodistilled in Oman, Morocco rose absolute – centifolia "cabbage rose", elemi, Peru balsam, lavender hi altitude France, davana, yuzu, Roman chamomile, linden blossom absolute
Sacred Frankincense 2
---