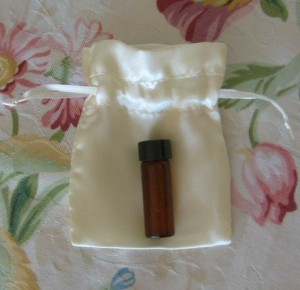 The Extender© For The Longevity of Fragrances
Now there is an easy way to extend the longevity of your fragrance. It can be used for both natural perfumes and other fragrances. The extender is a proprietary formula that contains both natural and synthetic ingredients. It is a soft smell that will not interfere with your fragrance. A client called it cashmere and likes to wear the extender by itself. The client said they still smell it on their skin the next day.
Instructions: Shake the bottle! Put 15 drops or 1/2 ml into a 1 ounce bottle of fragrance and shake. You are now ready to use the fragrance.
For small perfume drop applications: Add a few drops of the extender to your skin and then add a few drops of your perfume to the area.
©Copyright 2012 JoAnne Bassett. All rights reserved.
4 ml The Extender© For The Longevity of Fragrances - $20.00