November 20th, 2016 by
JoAnne Bassett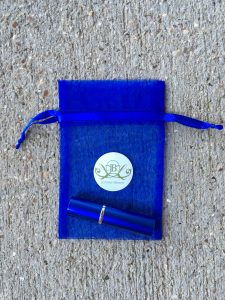 How would you like to receive a yearly subscription to JoAnne Bassett Natural Perfumes? Every quarter you will receive a Special Edition all natural eau de parfum that is not available on my website. This is the only way you can purchase these scent is with the Scent Subscription.
They will be made specifically to arrive for the Spring Equinox – March 20, Summer Solstice – June 20, Fall Equinox – September 22, and Winter Solstice – December 21. You will have them a week or more in advance. They will be for both feminine and masculine energies. They will be a channel of what energies are needed at this time. My most special essential oils and absolutes will be used and I will perform alchemy and ritual
The Scent Subscription is presented in a 5 ml Travel Sprayer in an organza bag. It may be a blue, black or silver sprayer with or without silver dots and organza bag to go with it. This subscription is available for women and men and makes a great gift for yourself or your loved ones.
2017 Scent Subscription includes Four 5 ml travel sprayers in organza bags mailed quarterly.
Go here to order your Scent Subscription for 2017 for you or a loved one! They make great gifts.
Save
Save
Save
---