June 22nd, 2016 by
JoAnne Bassett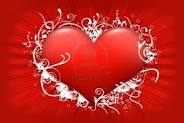 I have noticed my whole life that what people really need more of is love… including myself.  "What the World Needs Now Is Love" is a 1965 popular song with lyrics by Hal David and music composed by Burt Bacharach. First recorded and made popular by Jackie DeShannon, it was released on April 15, 1965.  With all of the violence and hate crimes this is a very relevant song.  I invite you to listen to the words.
In order to give and receive love you must first love your self.  Yes… self love.  It starts with us.  As children we are taught to love your neighbors as ourselves. Then you go to school and see not everyone even likes each other let alone loves each other.  Our eyes are opened.
As adults we love our family, our friends and our children.  How often do we look in the mirror and put our hand on our heart and say "I Love You".  We are often heard condemning our body and being critical of our brilliance and new thoughts.  We don't always treat ourselves with love but disdain.  Why would we expect another human to love us if we cannot love ourselves.  You must have a supply of love to give… and it starts with us. Begin within… go back to that little child.. the inner child and ask her what she wants.  How does she want to be loved? Does she feel loved?
When I create my Natural Perfumes I work with energy and the aspects of the essential oils for healing the emotional body and uplifting the spirit.  Love, peace, joy and gratitude are high vibrations and when we are living and feeling good, life gets better and better.  My perfumes raise vibrations and awareness with the alchemy I have done with them.
Natural Rose otto or rose oil from live rose petals has a very high vibration and I use it in my perfumes to open the heart chakra. We need to open the heart so we can receive love more fully.  We also will be able to give love more fully… and the rose helps us to love ourselves. Make yourself a "priority" in your life!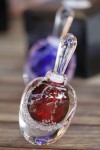 I tell my clients to apply my Luscious Roses perfume to their heart daily.  It is for self love, opening the heart to love, and it will heal a broken heart. The hurt feelings we hold in our heart can be damaging to our psyche. This magnificent all natural rose perfume contains six roses from four countries and is very precious. A floral with pink – cabbage roses, red – Bulgarian damask, and white – rare, vintage Bulgarian Alba roses. White rose otto is the "flower of  light". Rose otto is a very treasured oil and is one of the most expensive. It is a very sensual parfum with rich vanilla absolute, dark and smooth vintage patchouli, lush tuberose, deep frankincense, powdery balsam, bergamot for lift, and others. This is a classic and full rose parfum. It is also available as an eau de parfum.  It is my most expensive perfume and well worth it.  Treat yourself today.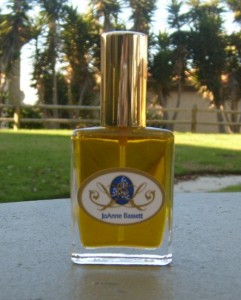 Another choice I would suggest for self love is my I Love You eau de parfum or parfum.  A soft and elegant floral perfume based on rose and gardenia scents. Exquisite Rose de Mai, the May Rose of France and precious Tiare (gardenia) absolute gives this 100 percent natural perfume a heady floral scent. I LOVE YOU is balanced with Italian bergamot, sensuous sandalwood and other "secret" botanicals.
When I formulate I find myself reaching for the rose otto knowing that everyone in the world could use self love…men and women, children, teenagers to retired adults. Go and look at my samples and see how many fragrances of my over 50 natural fragrances contain rose. There are many.  It is so important… try a sample with rose and see how it makes you feel. I know you will love it. My sample collections and discovery kits are available in all botanical fragrances.  You will find in my Collections there are individual samples for sale.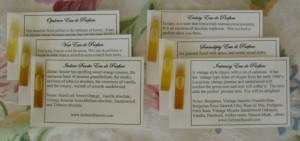 Sample sprayers are also available in the eau de parfums.  They are available in a 3 ml size sprayer filled with 2 mls of eau de parfum.
If you are looking for something in particular go to my Choosing A Scent page  and look at the Fragrance Classifications.  There are women and men's fragrances – unisex- masculine and feminine scents that contain rose otto.  It will make you feel wonderful and you deserve it!
---