Custom Bespoke Perfumes and Custom Perfume Potions
I have created Custom Bespoke Perfumes for over 23 years. People are always asking me "How did you know that I love jasmine" I read your energy field and receive the information I need to make your perfume that you will love! I have a sixth sense.
There are two ways I work:
 1. I create a luxury perfume that is purely for your enjoyment! You love to wear it and feel very special doing so. It is your exclusive signature scent…no one else on the planet has one like this. It makes you feel confident and beautiful.
2. I create a bespoke perfume that will help you raise your vibration or energy, it helps removes the blocks that hold you stuck where you are, it can potentially ease any physical or emotional problems.
My Bespoke Custom parfums hold the key to your future!
I create a bespoke parfum that will raise your vibration or energy,
it helps removes the blocks that hold you stuck where you are, that can potentially ease any physical or emotional problems.
It can potentially remove all blocks to your success!
  My custom parfums shift energy for individuals who want to be on the
"fast track"
. They can live full out, fully expressing and living their life purpose. We can set the intention that the changes happen gently with ease and grace. It does not need to be difficult.   I don't know anyone making natural perfumes with life changing properties!    
Order yours today!  Your new life is waiting for you!
The value I bring to your life with a JoAnne Bassett Custom Bespoke Perfume!
I give people their lives back! Support and Powerful Transformations! 
Provides the solution you are looking for! My custom parfums transmute energy. 
Nothing changes until we do!
Restore Passion, Prosperity, and Power in Your Life!
For more than 23 years I have been assisting women and men with their process. The results have been phenomenal! I have many testimonials and have watched people evolve and rapidly shift their lives. Bespoke Perfumes are one of a kind perfumes that work with a persons energy to help them to be the best they can be! If you would like help opening up to all you can be give me a call today! This is my service to the world.
My phone number is 760.309.2571. You do not have to be in Texas. These custom natural perfumes are just that. 100% natural perfumes that have rare and precious rose otto, vintage jasmine, vintage sandalwood, and many precious oils that resonate with your energy.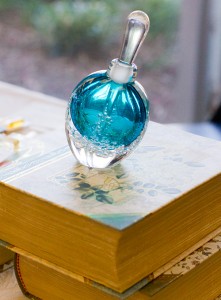 Custom Bespoke Parfum: The creme de la creme! A custom-made 1/2 oz. (15 ml) parfum in a blue bottle. A 4 inch tall, hand blown glass perfume bottle is included in a gold foil box with a creamy silk bag and pillow. It comes with a dauber to apply it. Rare, precious, and vintage essential oils and absolutes are the raw materials used. JoAnne uses a combination of Sacred Alchemy © and energy to create one-of-a-kind perfumes with magical significance and life-changing properties.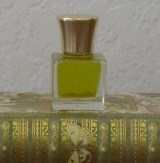 Custom Bespoke Parfum: A custom-made 6 ml parfum in a glass square bottle inside a specialty gold foil box. Energetic, wild and organic essential oils and absolutes are the raw materials used. JoAnne uses a combination of Sacred Alchemy © and energy to create one-of-a-kind perfumes with magical significance and life-changing properties. Adorn yourself with your custom parfum and potentially be empowered.
Many perfumes have been created only with your name and address. Available for International Shipping.
Please contact me for pricing options.

---
Custom Perfume Potions
Do you want to attract more love, abundance, and joy into your life? Do you want to feel more at peace? Looking for a
Love
Potion
? Order my
Self Love
perfume potion.. it starts with you! We often attract conditions like cancer as we do not have self love.   I am able to connect with you and create these perfume potions. No matter where in the world you live I can energetically connect with your vibration to create one for you. I have been creating specialty potions for people for many years with great success for my clients.   The perfume potions are created from precious essential oils and absolutes in an organic jojoba oil base. These Perfume Potions can ship to international destinations.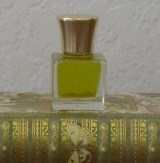 Available in a 6 ml perfume bottle in a box for $300.00
Choices: Abundance, Healing, Inner Peace, Joy, Self Love, Protection
---
Testimonials
The potential for my perfume is so astounding! Clients come to me from all walks of life, women and men who are ready for a change. I create perfumes for housewives who want to be more empowered and find more purpose in their lives. Divorced men who are ready for embracing the next chapter in their lives. Entrepreneurs needing a financial breakthrough in their business, Presidents and CEOs looking for more success in their lives. Great opportunities often come to my clients after wearing their Custom Bespoke Perfume.
JoAnne Bassett! I recently received your magical potions, your amazing alchemy. You truly are so gifted, your work, your labor of love is amazing!
---
Lisa Pinkerton, San Diego
JoAnne's intuitive readings, combined with the healing perfume she personally creates, individually formulated based on my intentions, have been the perfect combination to promote healing and clarity with my life.
I met JoAnne after relocating to California from Nebraska. I realized I had moved to create a new life for myself, but my "baggage" had not been cleared to move forward. During the session, JoAnne explained how her perfume can transform lives quickly, so I ordered a custom bottle (Custom Bespoke Parfum). Within a week of wearing the perfume, my life started to dramatically move forward! An old romantic relationship, which was needing resolution, finally cleared out of my life overnight! Employees at my business, which were not in alignment with my energy, suddenly, for different reasons, were voluntarily leaving. I also sold a property, which had been on the market for over a year! All of these changes happened in a short period of time after wearing the perfume!
If anyone is searching for clarity or interested in removing blockages from their lives, have a reading and order a custom perfume from JoAnne. I highly recommend her products and services as they have transformed my life!
Female – I have worn the perfume every day. I feel that the day I found Joanne was the day I knew that it was important for me to reach out of my comfort zone regarding the price and take a chance on something wonderful. I cannot explain that feeling other than I knew it was the right decision and I have been amazed that I haven't had a single migraine since that day just that single thing has changed my life in an unexplainable way.
---
Private Label Lines
One of my gifts in creating perfumes is my ability to create Private Label for celebrities, authors, politicians, and companies to name a few. I have created Private Label for high profile individuals and groups whose names I am not at liberty to share. Please inquire for more information to create your private label natural perfume.
Joel Bauer's Closure
Closure is a magical potion I created for Joel Bauer the International Renowned Speaker, Speaker Trainer, Infotainer, and so much more.
Closure is a natural perfume potion that I created with intention and alchemy for Joel Bauer's students. There are 18 rare and highly energetic oils and elements that are included in this formula. This magical perfume potion helps the user to deliver their message in a way that it is received clearly, concisely, and with deep connection from the heart. Some of the amazing properties of Closure eau de parfum are to attract prosperity, for more confidence, and to be grounded and centered.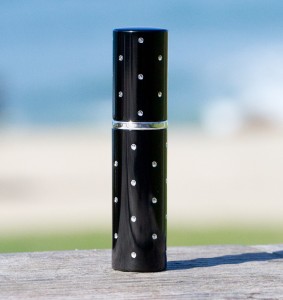 A five ml black sprayer with magical silver dots house this energetic potion. It is packaged in a black organdy bag.
Price: $97.00
Save
Save
Save